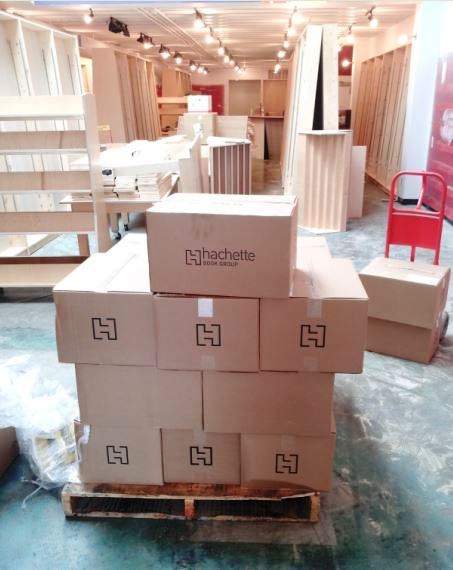 From Shelf Awareness:

Shiny, New Green Apple Welcomes Hachette

The staff at San Francisco's Green Apple Books are hard at work building, painting, assembling and preparing for the grand opening of their new store, Green Apple Books on the Park, on August 1. The first pallet of books (of the 17,000 they've ordered) has arrived. Fittingly, it's from Hachette.

#IndiesStandwithHachette

Take a photo of a stack of Hachette boxes and post to social media with the hashtag above. Let's flood the media with Indies and their Hachette boxes, which of course contain, books by Hachette authors.


Here is a stack of Hachette boxes from my garage.

Let's see your pictures, Indies!

Previous post:

Green Apple Books Named PW Bookstore of the Year